Episodes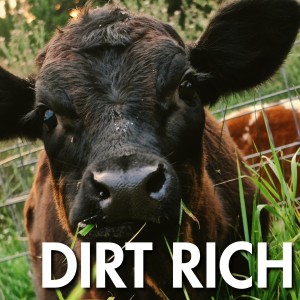 Wednesday Jan 25, 2023
Wednesday Jan 25, 2023
We're back! Dirt Rich kicks off its fourth season with the second part of Jared Luhman's interview with Dan Zimmerli (check out part one here). The two get into the business management side of the farm -- employees, task tracking, data management and record keeping -- and how the Zimmerlis have leveraged it all to improve efficiency, profitability, and quality of life for them and their staff.
Dan and his wife operate Cedar Crate Farm southeast of Mankato, growing produce for their CSA members. He also works for SFA as a soil health educator for fruit and vegetable producers.
Resources mentioned: Lean Farm, Harvie, Microsoft To Do, Cornell Small Farms online courses
Schedule update: Dirt Rich is moving to a monthly release schedule. We will continue to release on Wednesdays.
Jared Luhman, SFA Soil Health Lead
Dan Zimmerli, SFA Community Organizer and Outreach Coordinator, Cedar Crate Farm. Contact at dan@cedarcratefarm.com or dan@sfa-mn.org 
The viewpoints of the speakers expressed within or outside of this episode do not necessarily reflect the goals and mission of SFA.
Dirt Rich is produced by the Sustainable Farming Association.
If you enjoy Dirt Rich, consider supporting our work by becoming a member of SFA or donating at www.sfa-mn.org.