Episodes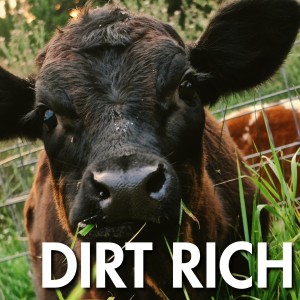 Wednesday Dec 14, 2022
Wednesday Dec 14, 2022
This will be the last episode of season 3, and 2022! Thanks for listening, and we'll see you back in 2023 with another episode on vegetable production with Dan, conversations on new grazing technology, and other great interviews!
Jared Luhman and Dan Zimmerli in conversation about vegetable production logistics from planting to harvest on Cedar Crate Farm. They discuss equipment, planning tools, pack shed layout, seed bed prep, food safety considerations, Lean Farm techniques and more. You just might get ideas for the next growing season!
Dan and his wife operate Cedar Crate Farm southeast of Mankato, growing produce for their CSA members. He also works for SFA as a soil health educator for fruit and vegetable producers.
Check out our first episode with Dan Zimmerli, Episode 33: Growing a CSA from 8 to 80, here.
Jared Luhman, SFA Soil Health Lead
Dan Zimmerli, SFA Community Organizer and Outreach Coordinator, Cedar Crate Farm
The viewpoints of the speakers expressed within or outside of this episode do not necessarily reflect the goals and mission of SFA.
Dirt Rich is produced by the Sustainable Farming Association.
If you enjoy Dirt Rich, consider supporting our work by becoming a member of SFA or donating at www.sfa-mn.org.