Episodes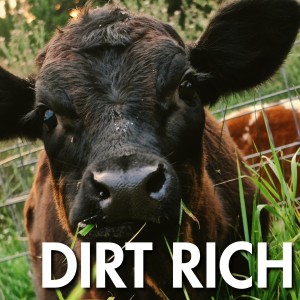 Wednesday Jul 13, 2022
Wednesday Jul 13, 2022
Originally released July 15, 2020.
------
It's about that time to plant for late season grazing. Kent Solberg and Doug Voss discuss the biological benefits of grazing complex cover crops (nicknamed "biological primers"), and walk you through the process of designing a seed mix that will fit the unique context of your farm.
As we know, things can change rather quickly, and remaining adaptable and having a "plan B" is always helpful. Sharing experiences with other producers in your area can help give you ideas and learn what might work best (or not at all!) on your farm. Other resources mentioned in this episode include:
Green Cover Seed Smart Mix Calculator
Doug Voss - Grazing Lead, SFA
Kent Solberg - Senior Technical Advisor, SFA
Katie Feterl - Communications Director, SFA
Reach out to Kent, Doug, Katie, or any other member of the SFA team here.
The viewpoints of the speakers expressed within or outside of this episode do not necessarily reflect the goals and mission of SFA.
Dirt Rich is produced by the Sustainable Farming Association.