Episodes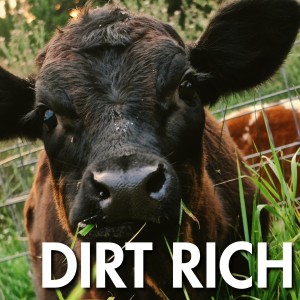 Wednesday Jul 22, 2020
Wednesday Jul 22, 2020
Kent Solberg brings his expertise in energized fencing to Dirt Rich. Energized fencing is a psychological, rather than a physical barrier for livestock. Because of their portable nature, they are easy to modify, expand, and can be ideal for a rental scenario. They can be less costly than a barbed wire or woven wire fence as well.
Kent details the key considerations for energized fencing, the components of an energized fence (braces, line posts, wires, energizers, gates), and how to ensure that the fence will work properly. Those interested in gaining hands-on experience with fencing will want to check out our schedule of upcoming in-person workshops around Minnesota.
Kent's key considerations for energized fencing:
Energized fence is a psychological barrier rather than a physical barrier.

The class and diversity of livestock you are managing (cattle & hogs are easiest, poultry, sheep, and goats can be more difficult)

Terrain and topography

Season of the year

Who owns the property? And who owns the fence?

Where are the property boundaries?

What are legal considerations (state laws, local ordinances)?
Kent Solberg - SFA Senior Technical Advisor
Katie Feterl - SFA Multimedia Coordinator and Development Assistant
Reach out to Kent, Katie, or any other member of the SFA team here.
The viewpoints of the speakers expressed within or outside of this episode do not necessarily reflect the goals and mission of SFA.
Dirt Rich is produced by the Sustainable Farming Association.