Episodes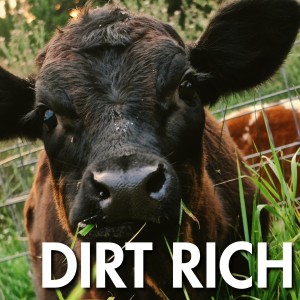 Wednesday Aug 23, 2023
Wednesday Aug 23, 2023
Jeff Duchene is a Grazing Specialist for the Minnesota NRCS, which offers both financial and technical assistance to producers to help them meet their land management goals and address their natural resource concerns.
In conversation with host Jonathan Kilpatrick, Duchene shares how his formal education combined with years of learning directly from producers has been foundational in his career: "I think every producer I've worked with over the years I've learned something from."
The pair also discuss the process of applying for NRCS programs like EQIP, and pointers and resources available to help navigate the current drought.
Jonathan Kilpatrick, SFA Soil Health Lead
Jeff Duchene, NRCS Grazing Specialist, Minnesota
Resources: 
Send us an email at info@sfa-mn.org.
The viewpoints of the speakers expressed within or outside of this episode do not necessarily reflect the goals and mission of SFA.
Dirt Rich is produced by the Sustainable Farming Association of Minnesota.
If you enjoy Dirt Rich, consider supporting our work by becoming a member of SFA or donating at www.sfa-mn.org.