Episodes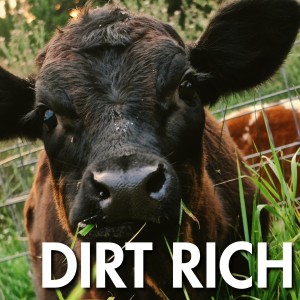 Thursday Jul 27, 2023
Thursday Jul 27, 2023
Five SFA farm consultants from across Minnesota discuss how they are approaching and planning ahead for drought conditions on their varying grazing operations. While conditions have changed since this conversation was recorded in early June 2023, their goals and decision-making strategies are evergreen.
Listeners are welcome to reach out with questions. Drop us a line! SFA also offers our members on-farm coaching and consulting. Get started here.
Drought can be a real source of stress for farmers. Minnesota has resources to help you cope. Reach the Minnesota Farm and Rural Helpline at 833-600-2670, or text FARMSTRESS to 898211, or email farmstress@state.mn.us. More information and additional resources are available here.
Jonathan Kilpatrick, Soil Health Lead
Derek Schmitz, MN Dairy Initiative (MDI) Coordinator
Angie Walter, Central Minnesota Education Coordinator, DGA; Agricultural Water Quality Certification Project Outreach Coordinator
Doug Voss, Grazing Lead
Tyler Carlson, Silvopasture & Agroforestry Project Lead
Resources:
Contact your county's FSA office for more information on opportunities and deadlines described in this episode.
Minnesota Department of Agriculture Drought Resources
The viewpoints of the speakers expressed within or outside of this episode do not necessarily reflect the goals and mission of SFA.
Dirt Rich is produced by the Sustainable Farming Association of Minnesota.
If you enjoy Dirt Rich, consider supporting our work by becoming a member of SFA or donating at www.sfa-mn.org.