Episodes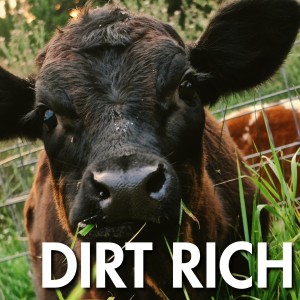 Wednesday Jun 14, 2023
Wednesday Jun 14, 2023
Jonathan Kilpatrick and Jared Luhman return to the mic to explore farm financial health.
Doing a thorough business analysis can help you clearly identify specifically where your profits and losses lie across your enterprises, and in turn help you make confident decisions for your farm's future. In their experience, the time you take to get a handle on your numbers usually pays itself back quickly in labor and input costs.
The pair walk through some definitions, the components to consider in a financial analysis, on-farm examples, and provide a foundation for listeners to gain a clearer picture of their farm business.
Find information about SFA's on-farm consults here, and Ranching for Profit School here. And, join us at an event to learn and connect with fellow farmers and food supporters!
Jonathan Kilpatrick, Soil Health Specialist, SFA
Jared Luhman, Soil Health Lead, SFA
The viewpoints of the speakers expressed within or outside of this episode do not necessarily reflect the goals and mission of SFA.
Dirt Rich is produced by the Sustainable Farming Association of Minnesota.
If you enjoy Dirt Rich, consider supporting our work by becoming a member of SFA or donating at www.sfa-mn.org.