Episodes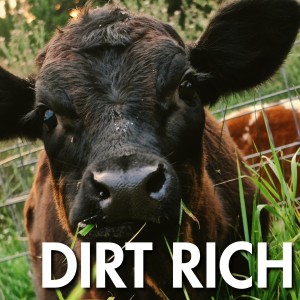 Wednesday May 31, 2023
Wednesday May 31, 2023
We're switching it up today! Jonathan Kilpatrick moves into the host seat and interviews Jared Luhman about the history of farming in his family and about his time working for Sustainable Farming Association.
A pivotal moment for the trajectory of the family farm came when a visiting student told them they were working too hard. The listening and learning (and traveling!) that followed laid the groundwork for how Jared and his father farm today.
Jared also discusses the common perception of regenerative agriculture practices being in opposition to profitability, and how he likes to work through those tough conversations.
Check out SFA's Soil Health Case Studies here.
And, join us at an event to learn and connect with fellow farmers and food supporters!
*This episode was recorded prior to the passing of soil health leader and Ohio farmer Dave Brandt. There are many recent tributes to his legacy, including these pieces from No-Till Farmer and NPR.
Jonathan Kilpatrick, Soil Health Specialist, SFA
Jared Luhman, Soil Health Lead, SFA
The viewpoints of the speakers expressed within or outside of this episode do not necessarily reflect the goals and mission of SFA.
Dirt Rich is produced by the Sustainable Farming Association of Minnesota.
If you enjoy Dirt Rich, consider supporting our work by becoming a member of SFA or donating at www.sfa-mn.org.