Episodes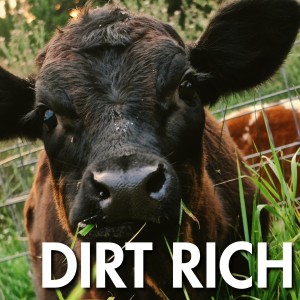 Wednesday Apr 05, 2023
Wednesday Apr 05, 2023
In 2022, the Minnesota Department of Agriculture (MDA) opened the state's first Emerging Farmers Office. Lillian Otieno and Assistant Commissioner Patrice Bailey of the MDA Commissioner's Office share how it came to be, the value it brings to our agricultural landscape, and the impacts they are seeing.
SFA's Executive Director Lucinda Winter hosts this discussion, exploring the connections with SFA's work and how individuals can plug in.
For anyone who is unfamiliar with the Emerging Farmers Office or what "emerging farmer" means, this is a great conversation to listen to to get a sense of the Office's approach to helping Minnesota's farmers find success.
Links mentioned in the show:
Emerging Farmers Working Group
Patrice Bailey, Assistant Commissioner, Minnesota Department of Agriculture
Lillian Otieno, Commissioner's Office, Minnesota Department of Agriculture
Lucinda Winter, Executive Director, Sustainable Farming Association
The viewpoints of the speakers expressed within or outside of this episode do not necessarily reflect the goals and mission of SFA.
Dirt Rich is produced by the Sustainable Farming Association of Minnesota.
If you enjoy Dirt Rich, consider supporting our work by becoming a member of SFA or donating at www.sfa-mn.org.