Episodes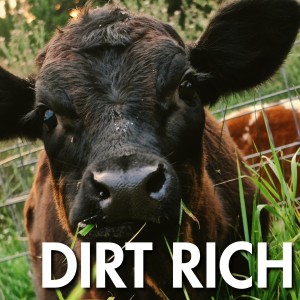 Friday Dec 02, 2022
Friday Dec 02, 2022
Jared Luhman, Doug Voss, Kent Solberg, and Jonathan Kilpatrick discuss what's on their mind in the ag world at this point in the season.
As we approach winter in the Midwest, folks are looking ahead and planning for next year. The team highlights the many opportunities for making changes on the farm in the next season guided by the principles of soil health.
Jared Luhman, SFA Soil Health Lead
Doug Voss, SFA Grazing Lead
Kent Solberg, SFA Senior Technical Advisor
Jonathan Kilpatrick, SFA Soil Health Specialist
The viewpoints of the speakers expressed within or outside of this episode do not necessarily reflect the goals and mission of SFA.
Dirt Rich is produced by the Sustainable Farming Association of Minnesota.
If you enjoy Dirt Rich, consider supporting our work by becoming a member of SFA or donating at www.sfa-mn.org.