Episodes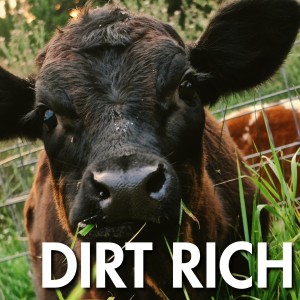 Wednesday Aug 24, 2022
Wednesday Aug 24, 2022
Jared Luhman sits down with SFA's new Soil Health Specialist, Jonathan Kilpatrick.
Jonathan comes to Minnesota after several years in several states, where he built a diverse background in agricultural work. He grew up farming with his family, eventually building up a 250-300 member CSA vegetable operation with his brothers. Time in other parts of the country has been spent as an intern and apprentice at Polyface Farm, a manager of a nonprofit farm in Vermont, a grazier in Oklahoma, and more.
His experience with various farming enterprises makes him a great resource for SFA members. Jonathan will be doing work with soil health, grazing livestock, Kernza, and more. Get in touch with him at jonathan@sfa-mn.org or 1.844.922.5573 Ext. 712. If you haven't connected with the Sustainable Farming Association yet, know you are always welcome to reach out!
Jonathan Kilpatrick, Soil Health Specialist, SFA
Jared Luhman, Soil Health Lead, SFA
The viewpoints of the speakers expressed within or outside of this episode do not necessarily reflect the goals and mission of SFA.
Dirt Rich is produced by the Sustainable Farming Association.