Episodes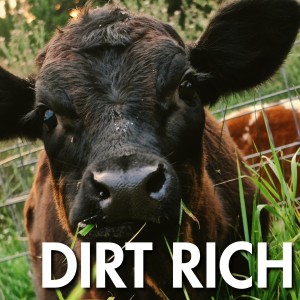 Wednesday May 04, 2022
Wednesday May 04, 2022
We wrap up our Farm Succession Miniseries with a conversation with Jim Molenaar, a longtime Farm Business Management educator and "farm boy." Today, he works with 55-60 different farm families around St. Cloud through the Northern Agricultural Center of Excellence, counseling on areas such as day-to-day management, financials, and succession.
Molenaar's top three essentials in the farm succession planning process are "communication, communication, and more communication." In his conversation with Jared Luhman, he lays out some scenarios and helpful tools to frame your own approach to succession, retirement, and estate planning. Not that you have to go it alone– accountants and lawyers can be key third parties, and Farm Business Management educators/counselors like Molenaar are also available across the state of Minnesota.
While Molenaar grants that there is always urgent work to be done in a farm business and succession conversations can be difficult, starting the process early on rather than avoiding it can be quite beneficial. In his experience, making a plan is key to boosting the likelihood of success in a farm transition. One practice he recommends is creating a to-do list with specific people assigned to each task with a deadline. Taking minutes during any succession meeting is also a great tool that can help get parties on the same page.
Listen to Episode 49 and 50 to hear the first two parts of the Farm Succession Miniseries.
Jim Molenaar, Farm Business Management Educator, Northern Agricultural Center of Excellence, jmolenaar@sctcc.edu
Jared Luhman, Soil Health Lead, Sustainable Farming Association
Resources:
Southern Minnesota Center of Agriculture (Mankato)
Northern Agricultural Center of Excellence (Staples) 
Compete directory in for FBM instructors around the state
The viewpoints of the speakers expressed within or outside of this episode do not necessarily reflect the goals and mission of SFA.
Dirt Rich is produced by the Sustainable Farming Association.
Thoughts? Comments? Ideas? Leave us a review, or drop us a line on our Virtual Comment Box.