Episodes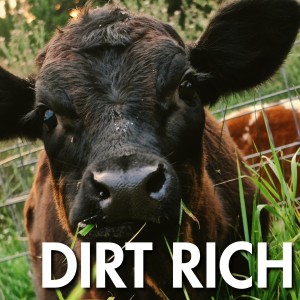 Wednesday Apr 27, 2022
Wednesday Apr 27, 2022
Jerry Ford and Mariénne Kreitlow are the fourth generation on a farm with a legacy in conservation. Living Song Farm sits on highly erodible land near Minnesota's Crow River, but the practices introduced in the 1940's by Mariénne's father, Willard Kreitlow, have generated topsoil for decades. Jerry and Mariénne share Willard's land ethic, and have worked for several years to find a non-family fifth generation that will continue this legacy even before the farm was officially transferred to them in their 60's.
In this second part of our Farm Succession Miniseries, Jerry Ford describes their goals for succession (including living on the farm even after retirement), financial situation, and his experience with the family and non-family transitions that have occurred in tandem. He also details the legal realities of a tangle of life estates, Transfer on Death Deeds, long-term care insurance, and other policies that have shaped their unique experience: "Don't try this at home, kids. Have a lawyer."
Our Farm Succession Miniseries will conclude next week, May 4. Stay tuned!
Jerry Ford, Living Song Farm, SFA Network Coordinator
Jared Luhman, SFA Soil Health Lead
Resources mentioned:
Sustainable Farming Association
The viewpoints of the speakers expressed within or outside of this episode do not necessarily reflect the goals and mission of SFA.
Dirt Rich is produced by the Sustainable Farming Association.
Thoughts? Comments? Ideas? Leave us a review, or drop us a line on our Virtual Comment Box.