Episodes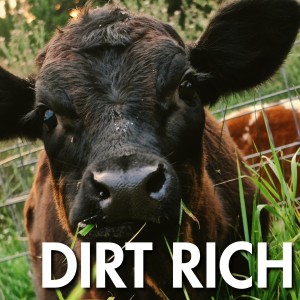 Wednesday Apr 20, 2022
Wednesday Apr 20, 2022
Megan Roberts has experienced many farm transitions–as a non-farm heir to her family dairy farm, as an in-law in a family farm transition, and as an educator. Drawing on over a decade in personal and professional experience in farm succession and estate planning, in this episode she shares several points of consideration for families navigating tough conversations and the complex process of succession.
"Something I learned is that there's never enough communication," says Roberts. Even when family relationships are really strong and there are shared goals, farm succession planning isn't simple and can provoke strong emotions. Roberts encourages families to "be inclusive" in their meetings and conversations on the future of the farm, inviting in-laws and non-farm heirs to be present and have a voice even if they aren't ultimately decision makers.
Listen in for more of Roberts' conversation with Dirt Rich host Jared Luhman, who is in the midst of a family farm transition himself, on other things to consider in succession: finances, estate planning and grief, maintaining relationships, security for the elder generation, and more.
This is the first of a three-part miniseries on farm succession. Look for Part 2 on April 27, when we'll release an episode with Jerry Ford on a non-family farm transition.
Megan Roberts, Executive Director of the Southern Agricultural Center of Excellence, Farmer
Jared Luhman, SFA Soil Health Lead
The viewpoints of the speakers expressed within or outside of this episode do not necessarily reflect the goals and mission of SFA.
Dirt Rich is produced by the Sustainable Farming Association.
Thoughts? Comments? Ideas? Leave us a review, or drop us a line on our Virtual Comment Box.