Episodes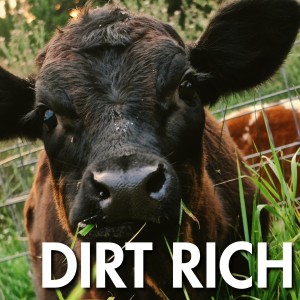 Wednesday Sep 30, 2020
Wednesday Sep 30, 2020
Kent Solberg has yet to see a piece of land that can't be renovated, even an old gravel pit. With the right tools, vision, and management system, Kent Solberg and Doug Voss believe that we can almost always make a piece of land more productive.
To get started they recommend "looking at the entire context" of the particular pasture, including physical characteristics like soil type, slope, and aspect, as well as the history of the land that shaped it into what you're seeing today like rainfall events, cattle class, and grazing duration. Once what you want to work on is identified, using the resources you already have and targeting the "low-hanging fruit" is a great place to start. Oftentimes, changing management practices such as stock density and grazing periods is the cheapest way to improve pasture performance, and you can see changes relatively quickly.
It's important to remember that conditions change, so being adaptable is critical. There isn't a silver bullet kind of recipe that will work every time. That's why it's important to have a long term vision, understand carbon cycling and rest & recovery periods, and to start small. Here are just a few tools that you might use:
-Animal diversity in pasture
-Bale grazing
-Systematic outwintering (keep an eye out for a future episode on this)
-Long rest/recovery periods
-High stock density grazing
Doug Voss - SFA Grazing Lead, Voss Farms
Kent Solberg - SFA Senior Technical Advisor, Seven Pines Farm and Fence
Katie Feterl - SFA Communications Director
The viewpoints of the speakers expressed within or outside of this episode do not necessarily reflect the goals and mission of SFA.
Reach out to Kent, Doug, Katie or any other member of the SFA team here. SFA has a variety of resources on soil health and grazing available on our website.
Suggestions, comments? Drop us a line.

Dirt Rich is produced by the Sustainable Farming Association.